GBforce12


Joined: 15 Jan 2009
Posts: 991

Posted: Sun Jul 13, 2014 1:57 am

Post subject: Training Camp Schedule?
---
I brought this up in the Official Training Camp thread but there was no response. In that thread there was a link to this training camp schedule from JSOnline

http://m.jsonline.com/packers#/articles/216320891

This article gives a schedule that is different than the one that is on the Packers official website...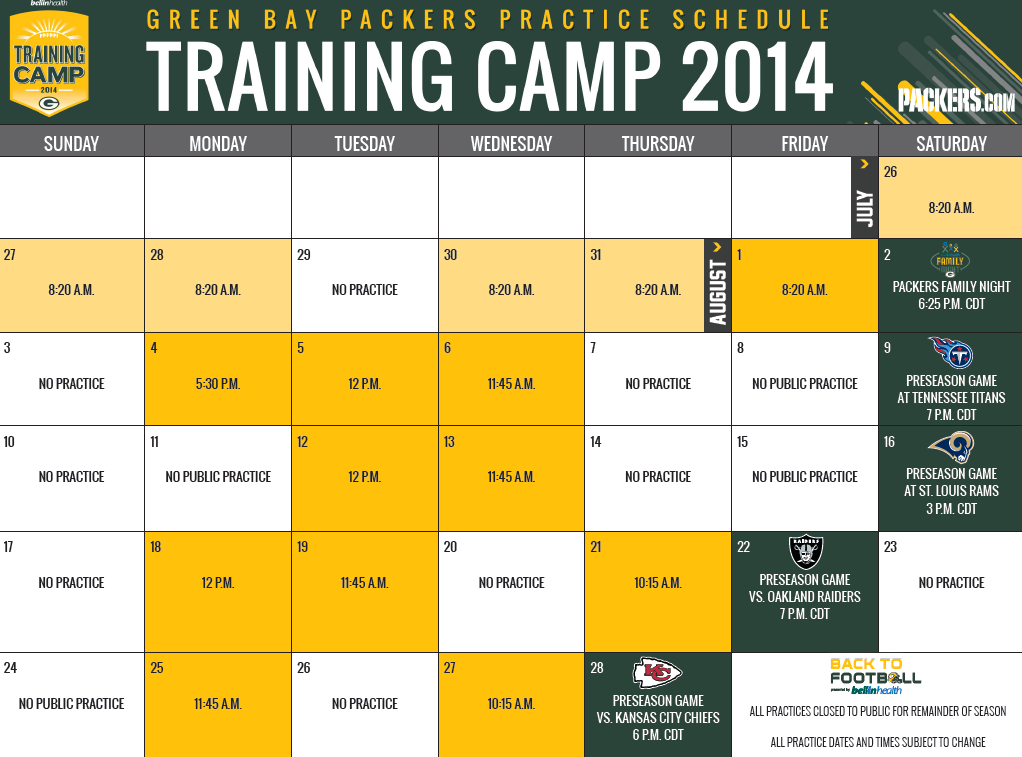 I was wondering which one would be the correct one to follow?