Haven't done a mock in a while, so here goes. As I haven't followed the draft process is as much detail as I have in previous years, if any of the draft picks are out of line, let me know.



Free Agents



Nate Allen
Donnie Jones
Jeremy Maclin
Riley Cooper
Bryan Braman
Nolan Carroll
Malcolm Jenkins
Chris Maragos
Darren Sproles (trade)

I also see us signing an experienced backup QB.



Draft





1-22 Kony Ealy Rush LB Missouri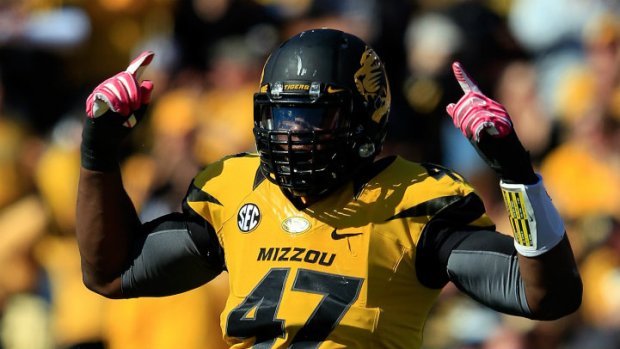 Iím surprised that Ealy hasnít been talked about more as a potential draft pick. He has the height and weight Kelly is looking for from his outside linebackers. He has been productive for Missouri and comes from a program which has produced a number of high quality linemen in recent years. His 40 time wasnít the greatest, but his 10 yard split was one of the best for a non WR/DB. Like many conversion players, heís going to need a year of seasoning, but with Cole playing at a good level, we donít need to rush him.
2-22 Donte Moncrief WR Mississippi
Moncrief is in a similar position to Ealy, he has all the raw attributes to be a productive player, but only needs refinement. He has the HWS that we havenít got at receiver and heís a good blocker Ė something which is imperative from our receivers. With Jackson, Maclin and Cooper being our top three receivers, Moncrief doesnít need to be rushed into the lineup.
3-22 Dion Bailey S Southern California
Bailey is a versatile defensive back who Kelly will have experience of from the Pac-12. Bailey has played both linebacker and safety in college. Heís going to need some refinement on deep coverages, but should be able to give us a different option to Wolff and Jenkins. His versatility could see him playing closer to the line of scrimmage as a linebacker in sub packages.
4-22 Christian Jones LB Florida State
Jones is a versatile linebacker who has the ability to play both inside and outside linebacker. I see him as someone who can back up Barwin at the strong outside linebacker position.
Philadelphia trades Brandon Graham and Bryce Brown to Minnesota for their 5th round pick
Note, I donít see this as being an actual trade (though I can see the value for Minnesota of adding Graham and Brown), but I do feel the value of the two players is around a high 5th round pick.
5-8 (from Minnesota) Ė Phillip Gaines CB Rice
Gaines is a good development cornerback. He has the height weíre looking from for our CBs and heís aggressive when shadowing receivers. He needs to work on his ball skills and his tackling, which he can do as I doubt heíd be thrust into the lineup straight away.
5-22 Justin Ellis NT Louisiana Tech
Ellis is a traditional nose tackle who can help out in our rotation on the defensive line. He seems to take his position to heart:
7-22 Gabe Ikard C/G Oklahoma
Ikard is an experienced interior lineman who has the ability to play both guard and center. He has his limitations, but could develop into a solid backup lineman.
Rookie free agents
TE Colt Lyerla Oregon
No surprises here.
K Zach Hocker Arkansas
Hocker is brought in to challenge Henery as the kicker.
RB Tim Flanders Sam Houston State
Flanders is a Sproles like player who can line up everywhere and create mismatches
WR Austin Franklin New Mexico State
Franklin is an all purpose weapon who could do some of the jobs that Jackson
G Trey Hopkins Texas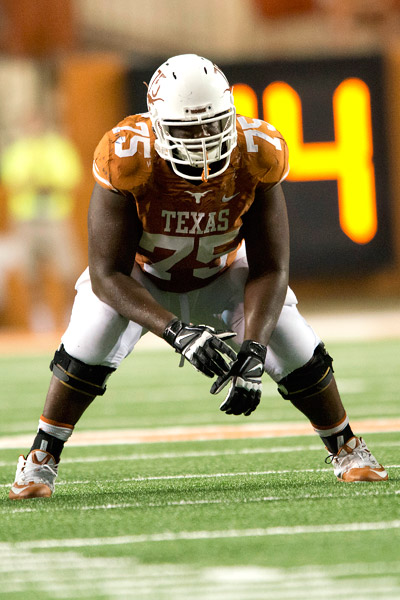 Hopkins is an experienced lineman who has played both tackle and guard



Right, flame away
_________________