Players Re-signed-

CB Sam Shields- Should be the Packers number one priority in free agency and I believe they will sign him to a long term deal.
WR James Jones- His experience in this offense makes him more valuable to the Packers than he is to other teams. He is brought back on a similar deal to the one he signed last time.
TE Andrew Quarless- He is a solid tight end who should be brought back on a small deal.
DE Johnny Jolly- Jolly is one of the few Packer defenders who gave a consistent performance this season. This decision may depend on whether Jolly can recover from his neck injury.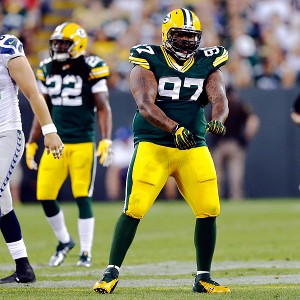 LB Mike Neal- Neal will continue to get better as he learns the position and gets more in LB shape.
LB Jamari Lattimore- Lattimore was impressive filling in for Brad Jones and is a core special teams player.
Players Let Go-

RB James Starks- Starks should look for a better opportunity somewhere else. He signs with the Cleveland Browns.
TE Jermichael Finley- Finley will hopefully be able to resume his career, but it likely won't be in Green Bay. He signs with the Arizona Cardinals.
OT Marshall Newhouse- With Bulaga and Sherrod returning, he is not offered a contract. He signs with the Jaguars.
C Evan Dietrich-Smith- Dietrich-Smith just isn't worth what some other team will be willing to pay him, like the Rams did with Scott Wells. JC Tretter will be the startin center in 2014. Dietrich-Smith signs with the Jaguars.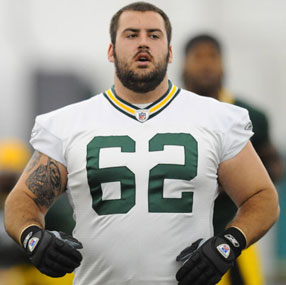 DE CJ Wilson- Was inactive for several games this season. Signs with the Falcons.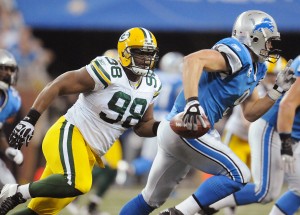 DE Ryan Pickett- The Packers let 34 year old Ryan Pickett go. He signs with the Patriots.
DE BJ Rajii- Rajii sounds like a guy who doesn't want to be in Green Bay anymore, thanks in large part to Dom Capers. He signs with the Raiders.
LB Robert Francois- Francois should look for a better opportunity somewhere else. He signs with the Vikings.
S MD Jennings- He was horrible this season and likely won't be tendered a contract as a restricted free agent. He signs with the Jets.
FB John Kuhn- Kuhn receives a bigger offer from the Bengals.
Free Agents Signed-

DE Ropati Pitoitua-Pitoitua is a huge(6-8, 315lbs) DE who continues to improve and would be a good fit opposite Datone Jones. He had four sacks this season and played with the effort that Rajii didn't.
S Husain Abdullah- Abullah would get the opportunity to start in GB, something he didn't get this season in KC. He is a solid safety who would be an upgrade over Jennings, though the Packers will likely draft a safety as well.
RB Ronnie Brown- The Packers would not miss Kuhn as a lead blocker, but they would need to replace him as a third down back. Brown is a great pass protector and offers far more as a receiver out of the backfield. Franklin still has to prove that he can handle pass blocking. Brown would come on a one year minimum contract.



[b]Draft-
The Packers receive a 3rd round compensatory pick for Greg Jennings and a 6th round pick for Walden.

First round- The Packers trade down with the 49ers and receive their 1st and lowest 2nd round pick.

Pick# 30- S Calvin Pryor Louisville 6-2 208- Pryor is a hard hitting safety, something the Packers severely lack as no one was even thought twice about going over the middle against the Packers in 2013. Pryor could play either safety position and is a good cover safety.
Pick# 53- LB Marcus Smith Louisville 6-3 258- Smith is one of the best OLB in the draft. He consistently got pressure on the quarterback. He had 14.5 sacks this season.
Pick# 61- WR Brandin Cooks Oregon State 5-10 190- Cooks would be a steal at this point in the draft and if he is still there, the Packers should take him. Cooks is an explosive receiver who would help in the return game and help stretch the field. The Packers also have to prepare for the possibility that they can't come to an agreement with Cobb and another team offers him a top five WR contract based on potential over production. In that scenario, as good as Cobb is and can be, you would have to let him go.
1st 3rd Round Pick- CB Pierre Desir Lindenwood 6-1 195- A Cliff Harris Award winner who is a great cover corner with a lot of potential. He has the speed to keep up with NFL receivers.
2nd 3rd Round Pick- LB Yawin Smallwood Connecticut 6-4 236- Smallwood is a big athletic linebacker who would challenge Jones and Lattimore for the starting job opposite Hawk.
Fourth Round Pick- OL Weston Richburg Colorado State 6-4 300- Thompson frequently takes senior offensive lineman. Richburg played every position in college, but is probably an interior player in the NFL. He would challenge Tretter for the starting center job.
Packers trade their 5th and 6th round pick to trade up into the fourth round and select- QB Logan THomas Virginia Tech 6-6 254- The Packers need more competition for Scott Tolzien. They will probably carry 3 quarterbacks this season, unlike previous seasons.
6th Round Pick- DE DeAndre Coleman California 6-5 320- After letting Rajii, Wilson, and Pickett go, the Packers would need to add more size to the defensive line. Coleman is a quick defensive lineman who played in a 3-4 at Cal.
7th Round Pick- TE/FB Jacob Pedersen Wisconsin 6-3 242- Pederson is a good blocker with some receiving skills, but is a tweener with no true position. He would be worth the risk for the Packers in the 6th round.