With all the talk about who's going and who's staying in free agency combined with the endless posturing over who might the Saints select in the upcoming NFL draft, I thought it would be cool to take a look at our roster and talk about a few players we feel could defy the odds in 2013.




1. DT/DE: Tyrunn Walker



Walker was an underrated defensive end coming out of Tulsa last season and earned a spot on the Saints roster with his high motor, superb work ethic and stout play in the 2012 preseason. Now a defensive tackle, Walker has the size and pass rushing skills to really make a name for himself in Rob Ryan's 34 scheme as a combo DE/NT in 2013.
2. OLB/DE: Braylon Broughton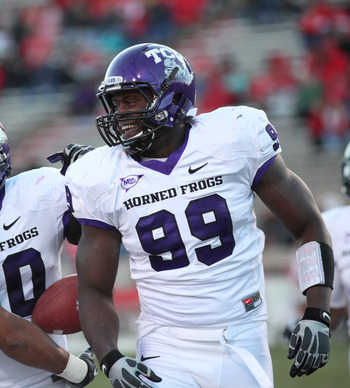 Like Junior Galette who just earned a new 3 year deal from the Saints, Broughton is also a gifted former college combo OLB/DE who came into the NFL as a undrafted rookie free agent and showed flashes throughout the 2012 preseason. In Ryan's 34 scheme, Broughton is big and powerful enough to hold his own as a DE but also is a gifted enough athlete to play as a stand up edge rusher as well. Broughton is still a raw prospect but with a teacher like Ryan now onboard, Broughton could be a player to keep an eye on.
3. OT: Marcel Jones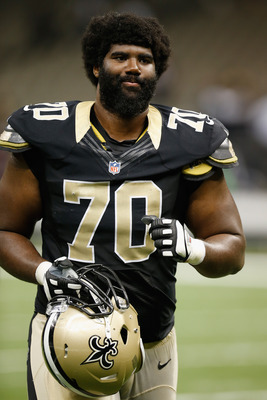 Jones possesses all the traits an NFL team looks for in a left tackle. He has great size, not great but good feet and has a solid understanding for the position. His knock coming out of Nebraska was that he was too soft and injury prone. With Bushrod now in Chicago, look for Jones to compete for a starting tackle position in 2013 and continue the Saints tradition of late round offensive line gems.
4. WR: Jarred Fayson
Fayson is a known Sean Payton pet project, he's a big physical receiver with lighting speed that the Saints have been being patient with. If Fayson can prove this offseason that he's improved his route running and hands, don't be shocked if he finds his way onto the active roster in 2013.
5. SS: Jerico Nelson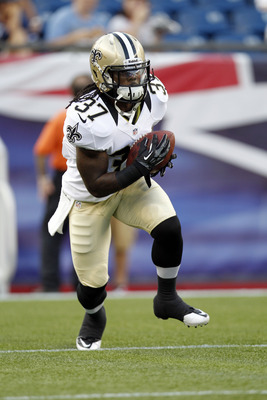 I know that the Saints may draft a young safety and that reserves Bush and Quddus both looked promising last season when they got their chance but I'm still a believer in Nelson and I feel he'll be a great fit in Ryan's scheme. Look for the second year pro to turn some heads in training camp and really make a case for his self for a spot on the final 53 man roster.







WHODAT


_________________

WHODAT91FOREVER