My thoughts on the Jets Upcoming 2007 Season (A little bit of everything included)
The Jets Position by Position Analysis
Jonyankeeís Problem Radar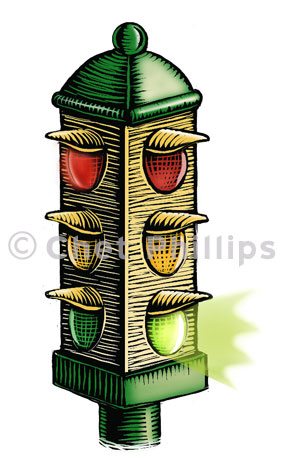 Green

=

Excellent shape now and for the future, one of the teams major strengths




Yellow

=

Fairly deep, shouldnít be a big concern, the future looks decent , but not good enough.




Red

=

One of the major team needs, future looks bleak at this position if no improvements are made.






QB: Chad Pennington, Kellen Clemens, Mark Tuiasosopo





Strengths:

Chad Pennington is as smart and as resourceful a QB as the NFL has to offer. One of the best red zone QBís in the league, Penny and the Jets are at there best when he makes minimal mistakes and has a high completion percentage for the season (2002 and 2004 great examples of this).

This is really the first year in a while were Pennington is not going under rehab before the season, which really makes you feel good that he is going to be well prepared then others in the past. Kellen Clemens finished his career at Oregon with 7,555 yards while completing 613 of 1,005 passes (61.0 percent) with 61 TD and 24 INT. Clemens added 535 yards with six TD on 273 carries.

Clemens is sort of from the Pennington mold that he does not make to many mistakes, but also exceeds him with great arm strength and great athletic ability. Having Mark Tuiasosopo as a third string QB is a great comfort, a veteran who has had multiple playing time experience. Overall, if things turn out like theyíre supposed too, the Jets have the QB position figured for a decade + and should be ready to compete this season.




Weakness:

Youíd think at the age of 31

Chad Pennington would be in or entering his prime like Peyton Manning is at the same age, but Iím afraid with all his injuries/playing style that he may equal a condition a guy who is a couple of years older would be in.

Penningtonís playing style will always hamper some of the flexibility Brian Schottenheimer has in his play calls and would also take away from some of the true talent guys like Cotchery has as deep threats.

Kellen Clemens is a mystery, no fan can really say if he is the clear future of the team with only one attempt last season which is what worries me. Health is also a bit of a concern since he like Pennington is not the most durable QB, left ankle issues has plagued him in his college career.


Green Light



Pennington is the J-E-T-S, if the Jets are goal is to go to the super bowl heíll need to have a career year. How far we take off is up to him.






RB: Thomas Jones, Leon Washington, Cedric Houston





Strengths:

Boy what one off season does for a position, this has become one of the true strengths for the Jets.

The Jets last season were in the bottom tier in the league in rushing yards with (108.6 per game), in attempts and third to last in rushing average (3.5 yds per carry). Now with the addition of probably one of the true workhorses of the league who the lasts two seasons has averaged over 300 carries and over 1,200 yards Penny should have a lot less pressure on his slight shoulders.

Leon Washington now becomes the Reggie Bush of the AFC,

he now can focus more on being a game breaker then a 20-25 carry guy with his blazing speed and consistent hands. His versatility is proven with him being the only player in the Bobby Bowden era to score a TD in five different ways (run, reception, PR, KOR and a FR).

The Washington and Jones combo should be one of the most exciting shows to watch this season for the Jets.



Weaknesses:

There is one that comes to mind for me,

the Jets have usually been a running attack that goes through the tackle area (guard-tackle/ tackle - outside), but Jones is a guy who goes through the core (center- guard.). The Jets donít exactly have any big graders on the offensive line which could set back the running game in the beginning,

this might be were Adrien Clarke moving in and the loss of Kendall could work out for us for the better. This should be something to watch, outside of that, the running game looks very strong.


Green Light



In least one player we know Mangini wonít have trouble with in terms of getting in shape. I saw every game of the Bears playoff run lasts season, if Jones can do what he did there for us maybe the super bowl is in the folds.





FB Darian Barnes





Strengths:

The opposite of Askew.

Barnes sole job is to block and not be an offensive threat which Askew just couldnít grasp. Barnes isnít flashy, but he gets the job he is required to do done, and Thomas Jones will be very thankful come game time.





Weakness:

Wonít give you many touches or receptions or anything outside of blocking and pancakes done.

For the running style weíre trying to implement, he fits.







Yellow: Caution for the future






WR: Laveranues Coles, Jericho Cotchery, Justin MCcaerins, Brad Smith, Chansi Stuckey





Strengths:

Coles last season broke his own personal record in receptions with 91 and racked up over 1,000 yards for the third time this season.

Coles is a great sure handed receiver who is reliable for Pennington and fits his style of play since he is a great short route runner. Coles is mentally tough and one of my favorite players in the league after what he had to endure through when he was younger

http://sports.espn.go.com/nfl/news/story?id=2165781 and how great he has been to the Jets with his stays with the organization. Jericho Cotchery finally showed some of what he could do after being a highly touted draft prospect out of NC State. He broke school records with 200 career receptions and 15 career 100-yard receiving games, both previously held by consensus All-American Torry Holt (1995-9

, and finished second to Holt in school history with 3,119 yards and 21 TD catches. Of his 3,119 receiving yards, 1,169 came after the catch which just proves that he is a playmaker. Cotchery isnít one of the biggest or fastest receivers the NFL has to offer, but he is the most hardworking which showed last season after a 82 catch close to 1,000 yard break out season. A perfect compliment to Coles and has made some big catches including two against the Pats. Justin MCcaerins wasnít as useless as I made him out to be coming into last season, with some hard work and some initiative he slowly came out of Manginiís dog house and turned out to be quite a pleasant #3 receiver.

Even though heíll never live up to his contract, with his 6í3 height and good speed he can be a good red zone target and deep play threat.

Brad Smith also brings some different tools to the mix as he is a good change of pace back, a dangerous slot receiver with his speed and can do some plays were he ends up throwing the ball (i.e Antwan Randel El). Stuckey is another break away receiver from Clemson, but his role in games will be minimal for the time being.



Weaknesses:

The Jets have a very deep receiver core and I canít say there are many weaknesses that show.

The only thing that may lack is a true red zone threat that has 6-5 to 6-7 height so Pennington can be more successful inside the 20.

Coles with his increasing age and taking some big hits in the past seasons play might decline, but overall this receiver corps is severely underrated by the casual expert/fan.


Yellow: A couple of additions may be necessary (red zone receiver), and with an aging Coles.



Old reliable, if Penny is in trouble Coles is usually were the ball goes too.





TE: Chris Baker





Strengths:

Set school career-records for TE with 133 receptions for 1,705 yards (12.8 avg) and 13 TD, topping the previous mark -- 107 catches by Mark Brammer (1976-79) for Michigan State so donít tell me this kid canít be a solid receiving TE in the NFL.

Baker has a reputation as a sure handed TE and is also a pretty decent blocker.



Weaknesses:

TE is a position neglected by Pennington through out his career; Baker broke his career high in receptions last season with 30 so that could be a sign of things to come.

The Jets could have drafted a more playmaking TE, but they elected to stick with Baker which must say something. His red zone ability is something that is missing, he doesnít have the greatest height, but he ended up with 4 TDís last season. TE could definitely be a position that could be addressed more next off-season.





Red Light: Even though he wonít hurt us now, a play making TE with better height may be a major priority next off-season for Penny or Clemens in the future. [/color

]



Offensive Line (Left-Right) DíBrickishaw Ferguson, Pete Kendall (Adrien Clarke), Nick Mangold, Brandon Moore, Anthony Clement





Strengths/Weaknesses in Each:

Not by any means an elite offensive line, but something that definitely doesnít look like a weakness either, except for one spot.



[color=green]

Left Tackle:

DíBrickishaw definitely had his rookie season experience as he was thrown into the starting rotation from day one and did an admirable job;

Ferguson is one of the quickest/ most athletic 6í5 tackles in the league. Ferguson did a great job run blocking to the outside using his great foot speed, but he does have a ways to go in some part of his game.

DBRICK had a lot of trouble with elite speed rushers like Schobel and Jason Taylor which slightly worries me since with his speed, that should be one of his strengths.

He can definitely add more weight in his frame, should help him be a better run blocker and take on the bull/power rushers.





Green Light





Left Guard:

Pete Kendall did another very impressive job starting at left guard. Kendall is an outstanding pass blocker for a guard, he is a light 295 pounds so it easy for him to get position on his man and eliminate him. Despite his size,

he can take most defensive linemen one on one and is definitely one of the leaders on the line. Adrien Clarke is the opposite of Kendall, as he is a massive specimen. Has great bulk and strength and pushes the pile. Has a wide base and anchors well, a decent enough technique and moves well enough to pass block effectively in the interior.

One of the biggest reasons why he shines to Mangini is he was in great shape in off-season workouts and with the possible departure of Kendall, has taken the majority of the snaps in the 1st string offense.

Clarke is still raw and a pretty poor pass blocker while Kendall is not a great run blocker and may not even be on the team.







Yellow light: Extreme Caution: If Kendall is gone and Clarke doesnít work out, weíll have a problem.





Center:

Nick Mangold had as great as a rookie season playing center as a player could get, having to fill the huge shoes of Kevin Mawae and possibly outperforming him is extremely impressive.

A finalist for the Rimington Trophy (To center in college) Mangold even has a sister play on the line in high school so the blood runs in his veins. A possible pro bowl snub last season, I have a good feeling heíll be on the team this year.

There isnít much to dislike about a pro bowl type talent in Mangold,

he does have some trouble with the big nose tackles in the 3-4 schemes like Wilfork, but he should definitely get stronger this off-season.







Green Light





Right Guard:

Brandon Moore has really improved as a guard from when he first joined the team

thanks to a lot of NFL Europe/ Practice Squad experience early on in his career. Moore is the sure fired starter this season as he like Kendall has become a very reliable pass blocker for the team. At 295 pounds he is another small offensive linemen, he is a good run blocker,

but that is a skill that needs to improve especially with the different style of running attack the Jets have this year.

Not a pro bowl type talent, but very reliable.







Yellow light: He is an above average guard who struggles with some aspects of the position, not a need now, but may be in the future.





Right Tackle:

Anthony Clement: More weaknesses then strengths with this guy unfortunately,

Clement did improve his pass blocking then relative to years past. Jacob Bender the rookie out of Nichols State has some good qualities that make you think he can progress in the NFL, an excellent run blocker with great size (315 pounds 6-6)

and he dominated in every game he played.

Weaknesses include that Benderís talent level compared to the NFL he faced in college was minuscule and his pass blocking for a tackle may not translate so well here, plus he is just too raw were he canít beat out Clement right away like Iím sure many of us would want in a prospect.

Clementís weaknesses are that he is a very poor run blocker in my opinion and his pass blocking is just around average, which just isnít enough to show that he is nothing more then a stop gap Iím afraid. Definitely a position that needs to be addressed more, Iím surprised it wasnít taken care of this off season.


Red Light: Extreme need, should be taken care of after the season hopefully.
Defense will be in within the next few days.






Jonyankeeís Brief Schedule Breakdown





Week One: New England @ New York



One of the most highly anticipated openers this season; itíll be another match up between Mangini and Belichek.

Thomas Jones home opener will have a rocky start as he faces one of the most impressive defensive lines an NFL team has to offer, I fully expect both teams will be rusty and will be keen to pound the ball early

. The Jets take this one in my opinion because Bradyís connection with his receivers will be off early and I think the Jets will be well prepared to throw everything they have at them.

This game is purely assumption and optimism mostly, but I have a great feeling the Jets will steal a 17-14 victory with a couple of burns for Cotchery on a secondary that is suspect.





Score: 17-14 Jets


Player of the Game: Jericho Cotchery WR: 7 Catches, 125 Yards, TD
Opponentís possible downfall: Attack there Secondary/ New Additions not commingling early for Pats





The Jets break out of the gate the right way.





Week Two: New York @ Baltimore



The Ravens defense will be near impossible to score on this season unless the offense helps teams out.

The Ravens had the second best rush defense last season (75.9 YPG) Allowed an amazing 5 TDís on the ground all season (1st) second in the league in sacks (60) and led the league in interceptions.

Any category you look at for defense, they were in the top 5 or better. Since the Jets bare the 3-4 defense, the Ravens defense is something all great defensive coordinators strive to reach that use the scheme.

There defensive roster is full of pro bowlers in Trevor Pryce, Dawan Landry, Ed Redd, Terrel Suggs, Ray Lewis, Bart Scott, Chris MCcalister, Haloti Ngata etcÖ

They also have a weapon we canít stop in Willis McGahee and with a more improved offensive line and some good weapons Steve MCnair should be pretty good. In the end, we get our rumps handed to us 31-10



Score: 31-10 Ravens
Player of the Game: Willis McGahee: 27 Carries, 130 Yards, 2 TDís
Opponentís Possible Downfall: Inconsistent passing attack



Week Three: Miami @ New York



Coming off a pounding from Baltimore, the Jets are a little relieved to see a team theyíve handled in the past in Miami.

The Dolphins defense has basically stood through the test of time as an elite, expect some parts of that to crumble a little as the front seven is mostly over 30 and most likely decline. Still, Miami has a very good run defense (top 10 last season) so once again Thomas Jones wonít have the kind of game as we would expect, but a putrid offensive line means a lot of big plays for the Jets defense too.

Itíll be a close game, but in New York and with some big plays on offense the Dolphins fade away in the end with just a lack of offense.

Score: 21-13 Jets
Player of the Game: Bryan Thomas OLB 8 Tackles, 3 Sacks, FF
Opponentís Possible Downfall: Terrible Offensive Line



Week Four: New York @ Buffalo



Buffalo isnít as weak as they are made out be by a lot of experts, they definitely

have some good talent and with a phenomenal draft they should be around a .500 team. The Bills have a good offensive unit with a pretty good line with Jason Peters leading the way; Marshawn Lynch in my opinion will have ROY the honors as he is starting from day one and he should give the Bills some big runs during the game.

The Weakness of the Bills is that there line backing corps is very inexperienced and if Thomas Jones gets to the second level, he can be deadly. In the end, thatís were we kill them as itíll be a great game,

but the Jets get through with Thomas Jones first 100 yard game of the season.



Score: 24-14 Jets
Player of the Game: Thomas Jones RB 30 Carries, 123 Yards, 2 TDís
Opponentís Possible Downfall: Lack of Experience on both sides of the ball





Donít expect Thomas Jones to put up big numbers to start the season because of the level of the defenses we are facing, but after week 4 the yards/TDís will start to pile up.





Week Five: New York J @ New York G



I wonder who has home field advantage in this match up. I really donít think it matters;

the leadership on the Giants is a little discombobulated and with the loss of Tiki Barber who made an average offensive line look great which few can do, the Giants must depend on Eli which will be there down fall. Michael Strahan coming off a career damaging foot injury,

Umenyiora also has injury concerns; the pass rush isnít going to be there either. The Giants have some good young studs like Fred Robbins, Chris Snee, Sinorice Moss etcÖ but the secondary is a mess and Coles will have a big game weaving his way through for a couple of scores and being a possession receiver like he is known for.

Jets win in a rather uninteresting game.



Score: 30-16 Jets
Player of the Game: Laveranues Coles WR 10 Receptions, 154 Yards, 2 TDís
Opponentís Possible Downfall: Lack of leadership on Offense and Inconsistency





Game could end up like this one if the Giants are really as bad as everyone thinks.





Week Six: Philadelphia @ New York



The Eagles are going to be elite next season if Donovan McNabb is at his best and completely healthy which heíll be in my opinion.

Everyone who has us sweeping the NFC East will probably rue those words as the eagles have an impressive offensive line led by young studs Shawn Andrews and Jamaal Jackson.

Brian Westbrook should have another routine season getting around 250 carries and probably another 100 receptions to boot (last season 77). I

donít know what to say guys, but I donít like our chances, the Eagles defense should be able to hold us off from any thing big offensively as I expect big breakout years from Chris Gocong (I know a lot of us liked him) and a line backing corps with Takeo Spikes/Jeremiah Trotter should be trouble.

Weíll have to play at our best to beat the Eagles, and I donít think itíll happen.

Score: 27-20 Eagles
Player of the Game: Donovan McNabb QB 325 Pass Yards, 2 TDís, INT
Opponentís Possible Downfall: If McNabb is off early; there offensive attack is ineffective since they pass first unlike most teams.





There will be no sweep of the NFC East this year, the Eagles are one of the best teams in the NFC and definitely have super bowl aspirations.





Week Seven: New York @ Cincinnati



This is a huge game for the Jets, both teams are expected to make wild card runs and the winner may have the inside track. A good thing is that Chris Henry will still be suspended, but Chad Johnson and T.J Housh will still give us a boat load of trouble, our corners in particular need to be up to take these guys man to man.

Putting pressure on Palmer will have to be the major task; Reggie Kelly is a great blocking TE, but the tackles arenít to strong for this line. This is going to be quite a battle;

Thomas Jones could have a tough time running on a line with big Domata Peko (who is built like a NT) in the trenches,

but the biggest weakness with the Bengalís whole team is there inept secondary. They were second to last in yards allowed through the air (238.6), allowed the 4th most attempts per game (34.7) so teams have established that this is the way to beat them

. Should be a excellent game, but the Jets should be well prepared as we win a high scoring affair in a tough atmosphere,

Penny has his best game of the season picking them apart.



Score: 34-30 Jets
Player of the Game: Chad Pennington QB 295 Pass Yards 3 TDís 0 INT
Opponentís Possible Downfall: Attacking weak Secondary affectively



Week Eight: Buffalo @ New York





Research/the past has proven we always split with the Bills and I am not one to defy those odds.

The week we lose to Buffalo can be reversed, but Iíll pick this week even if weíre at home. The Bills run it down out throats especially with a pretty dominant left side, (Peters/Dockery) going through K. Coleman/Robertson.

Score: 27-17 Bills
Player of the Game: Marshawn Lynch RB 24 Carries, 130 Yards 2 TDís



Week Nine: Washington @ New York



Another case of were QB play can mean a playoff contender or a team that will be picking in the top 10 of this years draft.

Jason Campbell has the potential to be a very good quarterback in the NFL, but heíll have to show he can boast a better then 53% completion percentage (QB rating of 76). A running combo of Betts and Portis are definitely one of the best in the league

, but with an offensive line that is just in the average category it wonít be as deadly as it could be luckily for us.

The Redskins do have a very intimidating line backing corps, but of the defensive line canít do its job which it wonít, itíll be all for nothing (137 yds allowed last season). The Redskins donít bring much in terms of pass rush (last in NFL last season with a pitiful 19), so Penny should have a great day picking apart the corners.

In the end, the Redskins are a team that is merely average in efficiency on offense and there lack of pressure on QBís will hurt that defense as a whole completely.

There is a potential to be the first blowout of the season if everything goes right for us, so guys like Kellen Clemens can have some looks.



Score: 31-10 Jets
Player of the Game: Thomas Jones RB: 35 Carries, 142 Yards, 2 TDís
Opponentís Possible Downfall: There pathetic defensive line and inability to pass rush.



Week Ten: Bye Week (Guys like Coles, Pennington, Robertson, Eliss, Rhodes, Vilma get to relax and rest there battle wounds.)





Week Eleven: Pittsburgh @ New York



Another one of our wildcard nemesis and even though many think this team is going to reel under a new head coach the first season, they are going to be tough to beat.

Led by a healthy Big Ben who gets to start a season not under recuperation, he should have a much more affective and efficient year.

Santonio Holmes who was considered a bust come draft day, showed he was well worth the first round selection as he grabbed 49 catches for 864 yards, paired with Hines Ward that is a good starting receiver corps.

The offensive line is good, especially if Faneca somehow manages to stay, and the defensive schemes they will run should be affective by now as we are deep into the season.

I have a good feeling Pitt will steal this one, as we have a tough time trying to stop the run game led by Willie Parker



Score: 24-17 Steelers
Player of the Game: Bryant McFadden CB 7 Tackles, 2 INTís
Opponentís Possible Downfall: Tough time adapting to a switch of defensive schemes and weak line backing corps.





Yikes! Then again, all teams will have there bad moments during a season





Week Twelve: New York @ Dallas



The Cowboys are a very hard team to judge in my opinion; they made some moves like signing Leonard Davis, but in the end there season on whether they are playoff caliber or not rely on Romoís narrow shoulders

The offensive line has some strong points with Colombo, Gurode and Davis, but there are holes on the left side. The weapons on offense are handy for Romo, so if the Cowboys arenít productive on offense it should be because of him.

The Cowboys weakness continues to be there pass defense were they give up to many big plays and yards (219.1), if Roy Williams shows he can cover and Anthony Henry stays healthy that could actually be a strength in the end.

We'll have to play some great football to beat this team especially on defense, and with the

Thanksgiving Day spirit weíll come out on top as Jones runs through a deteriorating line.



Score: 27-24 Jets
Player of the Game: Thomas Jones 27 Carries, 119 Yards, 2 TDís
Opponentís Possible Downfall: Porous secondary/ shaky QB play


The Thanksgiving Day spirit will be us for the week twelve showdown.
Week Thirteen: New York @ Miami
What more can I say then we own the Dolphins. The Jets continue there great play as the Dolphins who are reeling from two straight blowouts to Phili and Pitt, take a narrow loss.
Score: 14-10 Jets
Player of the Game: DíBrickishaw Ferguson- Really gets into stride by now, shuts down Jason Taylor and collects a couple of pancakes in the process of the game.



Ferguson starts living up the top 5 selection this season as he gives Pennington those extra few seconds that are so valuable and make the difference from an interception to a completion.





Week Fourteen: Cleveland @ New York



The Browns really had an impressive off-season,

really replenishing there offensive line with all pro Eric Stienbach and the best left tackle prospect in the 07 draft in Joe Thomas.


Still, the Browns have yet to anything about there awful run defense really starting with the defensive line,

Thomas Jones should have his biggest game yet. The Browns have some emerging stars on offense (Braylon Edwards, Kellen Winslow 2nd best TE in NFL by now), but Iím expecting Quinn to be the starter by now and heíll be inconsistent.

The Jets jump on the scoreboard early and make sure that the refs donít get the chance to screw this one up like last year

.

Score: 37-16 Jets
Player of the Game: Thomas Jones/Leon Washington RB: 40 Carries, 225 Yards, 2 TDís
Opponentís Possible Downfall: Terrible rush defense/No pass rush to be found
Week Fifteen: New York @ New England
The Patriots should fully organized this time out and now in Gilette Sadium the odds of us winning and sweeping them this year are very slim so Iím not going to bother.
Score: 27-17 Pats
Player of the Game: Tom Brady QB: 275 Yards, 3 TDís, INT



A sweep against the hated Pats is definitely not in the folds for us this season.






Week Sixteen: New York @ Tennessee



The Titans are going to be a good team next year, possibly a .500 team if everything works for them,

but seeing how Vince Young isnít a great pass QB and he doesnít have weapons to begin with, they may be a little one dimensional. Last season the Titans were 3rd to last in the NFL in pass yards with (162.2)

if they even want to come close to improve that Brandon Jones will need to step it up as the #1. The Titans offensive line is merely average with Benji Olsen and Kevin Mawae (who had a good season) leading the way.

The problem with the Titans defense will once again be there rush defense who were 29th (145.6 yds allowed) last season. With the suspension of Pac Man Jones the secondary which was a real strength could also be a weakness as he was a real shut down corner lasts season.

The Titans overall are not a real strong team to begin with and all these FA losses/incidents, they will have a tough time competing in a game with us.

Letís also not forget that madden curse is also with Vince Young.



Score: 28-14 Jets
Player of the Game: Jonathan Vilma LB 14 Tackles, .5 Sack, FF (All that running means some big chances to make plays.
Opponentís Possible Downfall: Madden Curse, 1 dimensional offense, rush defense



Week Seventeen: Kansas City @ New York



Kansas City isnít the power house offense they once were, thatís for sure.

A riddled and deprived offensive line with a couple of retirements, a lack of weapons and a possibility of Croyle starting for them by this time means the Chiefs shouldnít be much of a problem for us

. Good, cause this could be a playoff win or go home game for us in the end, Chiefs defense has made some moves by getting Donnie Edwards and Napoleon Harris.

Another huge problem for the Chiefs is there aging secondary, Surtain and Law are both well over 30, that should lead to more problems.

Larry Johnson can run the ball all he wants, but in the end the Jets should come out on top as Herman Edwards recollects what he passed up in the power house Jets team.

Score: 31-17 Jets
Player of the Game: Chad Pennington QB 350 Pass Yards, 3 TDís, INT
Opponentís Possible Downfall: aged secondary, crumbling offensive line, shaky QB situation.


A great motivational coach for the future, but in terms of being a head coach, Edwards may not be one of the best choices.

Just one of Herman's more memorable moments.



That was the 2007 Jets calendar; anywhere we go after we reach the playoffs is up for destiny to decide.





Wrap Up



New York Jets Final Record: 11-5
Wild Card
Destination in Playoffs: Unknown

OMVP: Thomas Jones: 295 attempts, 1260 yards, 10 TDís
DMVP: Kerry Rhodes: 115 Tackles, 6 Sacks, 4 INTís
Surprise Stud: Erik Coleman: 105 Tackles, 0 Sacks, 3 INTís
Biggest Rookie Impact: Darrele Revis CB (starts by week 3) 60 Tackles, 3 INTís



Team Needs after the Season: (parenthesis for possible players we could be looking at early)



Starting Right Tackle (Jake Long, Sam Baker, Kirk Barton)
Starting Left outside Linebacker (Quentin Groves, Derrick Harvey)
Starting Tight End (Fred Davis, Martin Rucker)
Starting Fullback
Depth at Defensive Line (NT) (Frank Okam, Red Bryant)
Depth at Corner (May need to sign a corner for Dyson eventually) (Antonie Cason, Malcom Jenkins)
A Tall Red Zone Wide receiver (Marcus Monk 6-6, Limas Sweed 6-5)



Those were just some of my more important thoughts about the upcoming season, enjoy.
_________________

Soaring Jets Wall of Honor Member