.Buzz

Joined: 16 Jul 2013
Posts: 3760
Location: Iowa
Posted: Sat Feb 18, 2017 3:42 pm

Post subject:
---
DuvalsKing wrote:
.Buzz wrote:
DuvalsKing wrote:
.Buzz wrote:
DuvalsKing wrote:
.Buzz wrote:
As for the Patriots, they had Tom Brady, who is arguably the best to ever play the game at the most important position in football.

Last few years, Seattle? Great pass rush with Bennett/Avril and co. Denver? Von Miller, Malik Jackson, Ware. Indy back with Peyton? Leaned on Mathis/Freeney. NYG when TC was there? Michael Strahan, Justin Tuck, etc.

Seriously, most everyone in the SB who don't have gods at the QB spot have prolific pass rushers/DL.


You pretty much answered my question by your response because you said you can win more games with better QB play right? As bad as the Jaguars looked last year they lost 10 games by a touchdown or less. You can't be serious outside of the SB where Jarrett had 3 sacks.. Grady Jarrett had 3 sacks the whole rest of the season. When has the Patriots had a feared pass rush? My point is neither one of those teams had and elite pass rushers outside of Denver with Von Miller. Seattle and NYGs (Please don't say Strahan he was on the downside of his career when he won he wasn't the dominate Strahan, Osi was cool and so was Tuck but were they blue chip top 5 guys?)

With Seattle is Bennett, Avril and company headed to HOF or are they solid throughout the whole D only HOFs on that D maybe in the back end basically its just a group of guys who work well together as a cohesive unit. This team has developed 1 drafted edge rusher that was worth a damn and that was Brackens. Is that to say stop drafting edge all together? No. But as you said once upon a time you can find RBs late you can say the same for edge rushers. All i'm doing is debating where this team is right now. I'm starting to wonder if throwing another pick at Dline that may or may not pan out is a good idea. Especially when your QB is struggling and we have no semblance of a run game. To me if the QB is struggling you take some responsibility off his plate by implementing a better run game.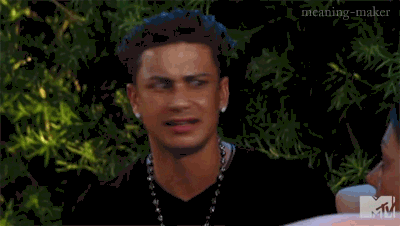 The puzzled look? This isn't rocket science.

I'm not for turning back around 2 years after drafting a top 5 d-lineman. Especially when you have a top 5 d-lineman who could potentially stunt the growth of what you have already. Who is going to be the every game starters? And do I potentially have either ST or Fowler who can't get on the field at the same time as potential top 5 picks with 1 getting limited snaps. Like I said when we drafted Fowler, you don't draft projects as top 5 picks you better make sure he is on the field majority of the snaps if he is top 10 or else to me thats a wasted pick if he isn't playing majority of the snaps for whatever side of ball he is playing on. Yannick, Jackson, Solomon, Fowler, Miller or Arby, can not all go at the same time. Seems to me based on production Fowler would be a top 5 draft pick who now becomes a rotational player. Yeah that sounds ultra productive.

1.) I think by drafting Solomon Thomas, you are re-drafting Fowlers spot when when you possibly hit on Yannick and you don't quite know what you have in Fowler.(if Fowler was in the fourth year of his rookie contract with poor production I'd pull the trigger on Solomon Thomas or any D-lineman that I thought was going to help me going forward.)

2.) Even if Solomon Thomas was a full time starter he would play 35-60% of the full game snaps is that exactly the production that you want from a full game starter who is a number 4 overall pick? Not to mention if you get Solomon Thomas and he gets to camp and he becomes a rotational player year 1 is that number of snaps worth a number 4 overall selection?

3.) This team needs players that are going to help immediately.. I just don't see being helped out by a guy who could potentially come in and get you 5 sacks year 1. (Because a lot of people are on the assumption on this site that well you know rookie d-lineman tend to develop slowly give him time when I said I expected 8 sacks from Fowler year one as a number 3 overall pick people scoffed at me. Yet Yannick gets 8 his rookie season as a 3rd rounder and a year later Bosa gets 10.5 and misses the first 3 or 4 games of the season.) If you think Solomon Thomas is going to be GI Joe with the Kung Fu grip straight out the box go ahead and take him. If you are not sure what production you'll get you better leave him on the board for another team to select.


I know what your'e saying bud. I can comprehend. I'm puzzled because I think it s a very off base thought process...and your argument that because the Pats won a superbowl without an elite pass rusher you don't think we need to worry about it. I think thats hilarious.

The Patriots have the GOAT at QB.

IDC about Fowler, IDC about Yannick, IDC if the guy doesn't get 10 sacks his first year, I care about getting the best guy available. You want to stack the trenches and have an elite pass rush on defense. An elite pass rush makes everyone else better and turns a good defense into a great defense. This team is a team that has a top 4 pick, I'm not expecting superbowl next year. I want to see this team improving and gaining the best assets moving forward. Soloman Thomas is and should be in consideration at #4 because he has a chance to be an elite player.

You look at any of the most recent SB teams outside of NE and who doesn't have a great pass rush? We have nothing close to that right now. Keep drafting guys you think will be damn good and who the hell cares where they fit. We aren't a team that has the luxury to just go for need right now. Dante Fowler sure as hell shouldn't be stopping us from taking a guy like Thomas/Allen/Garrett/Barnett etc. after what he just did as a rookie. I like the guy and still believe in him, but there's no way I'm passing on an elite talent because of Dante Fowler. You need more than 2 edge rushers regardless. Having guys that don't play all the time is a good thing, especially on the DL as they are more fresh.


Patriots out of the equation how many of the teams that made the playoff had a defense that you fear?

Kansas City (decent do you fear this defense?.. NO!)
Pittsburgh (Hell no)
Houston (Best defense in the league you play them 2x a year do you fear them?)
Oakland (Please)
Miami (Nope)
Dallas (Hell no)
Atlanta (No)
Seattle (The defense was not healthy)
Green Bay (They are trash on D)
N.Y. Giants (They are decent but not great)
Detroit (Uh.. no)

There is no defenses in the league as currently constructed outside of a few exceptions that have the ability to be elite? Not many its not even about whether the Pats won with pass rush or not. Would I like an all time 2002 Ravens D built yes but those defenses are hard to build with the cap going up and teams having the ability to spend. Personally from what I gathered I would take Solomon over Allen for one he has no history of injury that i'm aware of and I feel as thought Solomon is athletically better and he will probably check all the boxes in terms of height, arm length,.. shuttle times and the whole 9.

Allen seems to be a less athletic version of Malik Jackson who has no true place on a line other then 3 tech or maybe a run stuffing strong side DE. I like ST and his skill set because I feel he can play every position on a 43 line. Only thing I was questioning was the premium put on the position is it really worth the selection in the top 5 versus the numerous holes this team has to fill when you just drafted a D-lineman in the top of the draft not even a full 3 years ago when clearly listed above no team that made the playoffs had a elite d-line. Do they have players that are elite on a line. Yes but its possible to win in this league without building an all time defense. I probably would have drafted Khalil and Leonard Williams in back to back years. I was high on Williams because of his size and skill set and believed he was a generational talent that couldn't be passed over and I also liked Cooper in his draft and felt since Odrick was signed that Cooper would be a better fit. I wish we could have stock piled large amounts of defensive talent to make a dominating defense. But then I stepped back and looked at the league. You can win without a dominating D we have to pick up the play of offense around Bortles and play well, play at the same level in which we played this past season while improving in areas like turnovers and 3rd down conversion and this team will be ok. We can't have a year where the defense plays well and then the offense is trash every year over the past several years its been vice versa. They all need to play at a respectable level for the duration of a season and this team will be at least a 9 win team minimum. No need to worry Solomon Thomas won't be there at 2 expect the 49ers to draft him at 2 because of the Stanford connection and Lynch being GM.


K.
_________________


El Ramster on the sig