*Trade: The Bears trade 2[50] to the San Francisco 49ers for 2[61] and 3[93]. The 49ers can still be active and probably still need to be.



2[61] CB Robert Alford [Southeastern Louisiana] 5'11" 195lbs.



Another athletic high potential player at a position of need who can step in and play Nickle as a rookie and compete on the outside at 2014. Alford has a role in 2013.






3[93] LB Kevin Reddick [UNC] 6'1" 245lbs.



A developmental MLB that can play on special teams and has shown flashes of elite production and has great leadership qualities worthy of development to play MLB in this system.






4. C Khaled Holmes [USC] 6'4" 300lbs.



Emery was at the USC Pro Day and the Bears still need a C that can be developed behind Garza and to compete with Garza. Holmes is a player that has starting potential.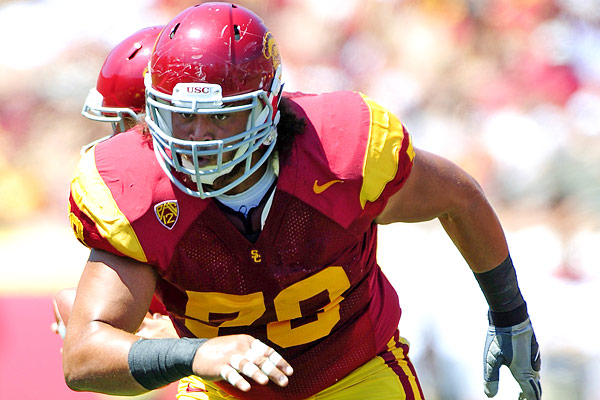 5. WR Josh Boyce [Boise St] 5'11" 208lbs.



Boyce provides depth, 4.38 speed and the ability to play in the slot and threaten teams deep.






6. DT Brandon Moore [Texas] 6'5" 325lbs.



Big, physical and raw he can add size to the back up NT position and can be developed while playing on run heavy downs and in short yardage.



_________________
John Fox
3-13 this season, 9-23 overall, 4-12 at home
Pathetic