Flylow

Joined: 01 Feb 2011
Posts: 154
Location: Nashville, TN
Posted: Mon Mar 25, 2013 3:57 am

Post subject: Flylow's Post FA - Mock Draft
---
Since the Titans are slowing their pace on this years Free Agency and are probably done. I decided to figure out which prospects I think the Titans are planning on choosing coming April 25-27th.


First, here is my first 9 picks of the draft leading up to the Titans 1st round pick.

1. Chiefs - DT Star Lotulelei
2. Jaguars - QB Geno Smith
3. Raiders - DT Sharrif Floyd
4. Eagles - OT Luke Joeckel
5. Lions - DE Ziggy Ansah
6. Browns - CB Dee Milliner
7. Cardinals - OT Eric Fisher
8. Bills - QB Matt Barkely
9. Jets - DE Dion Jordan





#10.

DE Bjoern Werner - Florida State



Quote:
With Star, Floyd, Ansah, Milliner, and Jordan off the board before we get on the clock. Munchak and company get their 'bigger' DE.Werner should come right in and fit nicely into our DE rotation, behind Wimbley/Morgan.

With the way FA went and from what I've read, I feel like this will be the way Titans go with their 1st round selection. While they try to fill the hole at RG with a OG later on in the draft, although I would have zero problem with picking Warmack here.



#40.

CB Jonathan Banks - Mississippi State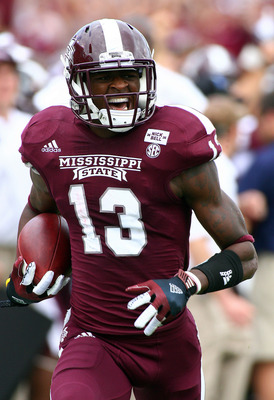 Quote:
Banks finally allows the Titans to slide Verner inside on their nickel packages. Which should improve our pass coverage, along help out our pass rush.



#70.

DT Brandon Williams - Missouri Southern State



Quote:
Williams is an interesting DII prospect that I think could end up being a star/very good player in the league. He has all the tools that is needed for a dominate DT, only needs to polish up a little. He should provide excellent depth in our DT rotation, and might even battle for a starting spot next to Casey.



#97.

OG Brian Winters - Kent State



Quote:
Hopefully can come in and be our starting RG, or provide solid depth at all three interior offensive linemen positions. Winters seems to be a favorite of the Titans coaching staff, since we have had meeting/workouts on multiple occasions.



#107.

WR Stedman Bailey - West Virginia



Quote:
Bailey comes straight into camp and takes over all slot duties from Kendall Wright, who slides to the outside opposite of Kenny Britt. Bailey adds more speed to the offense and should give Locker a reliable option in the slot.



#142.

LB Kevin Reddick - North Carolina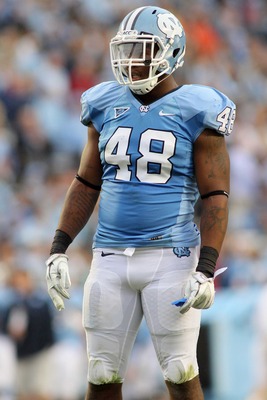 Quote:
Reddick comes in and provides depth at a spot where it was lacking last season. Solid backup till he is ready to challenge for a starting spot.



#202.

S Earl Wolf - North Carolina State



Quote:
With the signing of Bernard Pollard, Wolf gets a year to sit on the bench and learn. Hopefully by the time Pollard moves on to another team, Wolf is ready to step in and become our starting Strong Safety.



#216.

OG Jeff Baca - UCLA



Quote:
Baca should provide good depth behind Velasco/Levitre/Winters/Turner.



#248.

QB Jordan Rodgers - Vanderbilt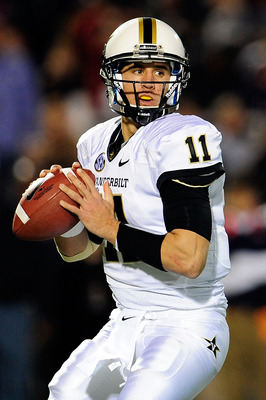 Quote:
Rodgers comes in and trys to beat out Rusty Smith for the 3rd string QB, behind Locker and Fitzpatrick.

_________________

Ockham


Joined: 18 Dec 2007
Posts: 3512

Posted: Mon Mar 25, 2013 11:20 am

Post subject:
---
Well. I like Earl Wolfe.

In your top 10, don't think there will be 4 Defensive players taken before Eric Fisher.
_________________


stallyns wrote:
Cortland Finnegan signs with the Rams, the division just got classier.