Round 1: Lane Johnson, OT, Oklahoma



Johnson is less experienced at OT, but he is a tough, athletic football player. Of the OT's, with his athleticism, he may have the biggest upside. He has played both LT and RT (BA said Massie could move inside).






Round 2: DJ Swearinger, S, South Carolina



Swearinger is an aggressive safety who can play in the box and in coverage so he is versatile. Swearinger is shorter than ideal but he plays much bigger with his aggressive, hard hitting style.






Round 3: Corey Lemonier, OLB, Auburn



Lemonier played DE at Auburn, but with his frame was not a good fit. He has speed and power to be effective as an edge rusher. Round 4: Travis Kelce, TE, Cincinnati



Kelce is a late bloomer who had 1 year of production for Cincinnati, but he flashed big play ability and he is a very good blocker (one of the best in the class). He's had some injuries that have held him out of offseason workouts and along with this being such a deep TE class, he drops a little.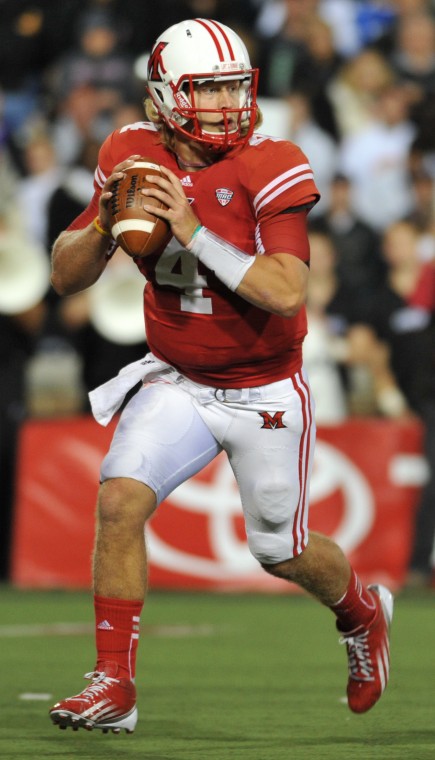 Round 5: Zac Dysert, QB, Miami (OH)



Like Kelce, Dysert has also been plagued by injury this offseason and because of this, other QB's have surpassed him. Dysert has good tools: he has underrated arm strength (wasnt utilized much in college), and mobility. He needs to improve his accuracy because he has been inconsistent.






Round 6: Knile Davis, RB, Arkansas



Davis is a size/speed back who has been plagued by injuries. He was extremely productive in 2011. If he can return to form, this would be a great value pick.






Round 6: Hugh Thornton, OG, Illinois



Thornton is a powerful guard who is a developmental player.
_________________