Heading into this offseason there are many questions that need to be answered about this football team. Issues surround this club with questions about personnel, salary cap, scheme, etc. Below are the 5 most important questions heading into the offseason for the Saints.




1. Is it time to cut bait with high priced aging defensive veterans?




Yes, I know what Sean Payton has stated publicly about Smith and Vilma but that doesn't mean that they will agree to restructures and we don't know how drastic a reduction the Saints are wanting them to take. This decision will be a two way street and personally, while I can see maybe one of the big 3 (Smith, Vilma & Harper) returning on a reworked deal the likely hood of all three back in the black and gold are slim.




2. Can the Saints trust Charles Brown to stay healthy and hold up at left tackle?




The Saints find themselves in a bad position with Jermon Bushrod. While he's a solid left tackle in the Saints scheme, he isn't worth the money that he will likely garner on the open market. The Saints simply don't value the position like other clubs do and aren't in a position cap wise to get in a bidding war for Bushrod's services. To replace Bushrod, the Saints would likely turn to 3 year pro Charles Brown who as a former tight end possesses the physical skill demanded of the left tackle position but has battled injury issues throughout his college and professional career. Brown looked very promising in 2012 when he got his chance to play, before his season ending injury and while I feel Brown would make a solid left tackle for the Saints, it will be a gamble none the less but likely a gamble the Saints will have to take.




3. Is it time to usher in a new era of this Saints defense?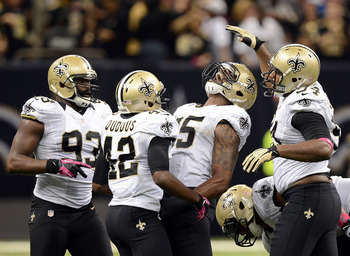 Ya know what's the only thing that has been keeping guys like Cameron Jordan, Akiem Hicks, Isa Abdul-Quddus, Junior Galette & Martez Wilson from becoming impact defenders for this Saints team… Scheme and playing time. It's time to get our young players out on the field and see what they can do when given the opportunity to be every down defender. Many of these guys have been developing for 2-3 years. There cost effective and hungry, sometimes all a guy needs is a chance.




4. Is there another surprise up Mickey Loomis's sleeve for us in free agency?




Last offseason in free agency we were up against the cap as well after resigning Drew Brees & Marcus Colston but Loomis was still able to land coveted free agents like Ben Grubbs and Curtis Lofton. Can this offseason be similar to the last one? With the salary cap now expected to be slightly higher than what was originally thought to be and with looming roster cuts and contract restructures, is it possible for the Saints to yet again acquire this team some much needed quality defensive help?




5. What to do with the 15th overall selection?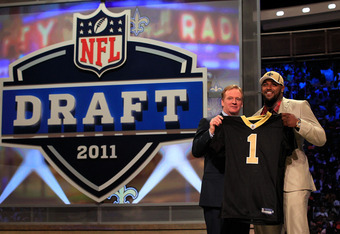 Do we keep it… If so, who or what position do we target?

Do we trade it… If so, what is the value? Do we move up or down?

There are so many options the Saints will have to consider on the first day of the draft and everyone will be critical. Without a 2nd round selection and with so many holes to fill on defense, the Saints will need to make the right decision with that 15th pick. If they draft a player at 15, he needs to be an impact player for their struggling defense, If they trade it away they must receive great value for it. I honestly feel like this pick will have as much pressure to the player selected with it as there was with the selection of Reggie Bush in 2006. Yes I understand that sounds crazy… a lot was expected of Reggie but he did help us climb out of a huge hole we were in as a franchise at that time. It was Sean Payton's 1st season as a head coach and he's stated that he's taking that same approach to this season. I feel that in a very unjustified way, the defender that is selected by the Saints in round one will have the same kind of expectations placed on his shoulders, much like it was with Reggie.


Thoughts…




WHODAT


_________________

WHODAT91FOREVER