Alright, round two now that Rob is out as DC.



Front Office Changes




Norv Turner - Offensive Coordinator
We love having Jason here in Dallas as the Head Coach, but we feel like he had too much on his plate this past season. In order to maximize the success of our head coach, we feel that we need to bring in a play caller that has head coaching experience, and one that Jason can trust. Norv fits all of those qualities, and is one of the best offensive minds in the game today. Having both Callahan and Turner to assist Jason with the offense will make us even more lethal.
Jack Del Rio - Defensive Coordinator
Jack may have had some troubles as a head coach, but we love him as a defensive coordinator. Part of the reason we moved on from Rob Ryan is because we want to look at a 4-3 defense, as we believe that we have good personnel for that scheme. Jack runs the rare two gap 4-3 defense, which should be an easier transition than the standard one gap. Jack does a good job of confusing quarterbacks with different looks and blitz packages. We also like that he mixes up his coverages.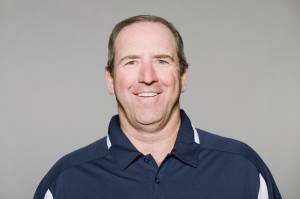 Bobby April - Special Teams Coordinator





There aren't too many better special teams coordinators than Bobby April. Special teams is a huge part of the game today, and ours was clearly lacking last season. Bobby has made a few stops in his coaching career, and most of them have been very successful. We feel like we have the personnel in terms of kicking, punting, and returning, but the results just weren't in our favor. Adding a coach like Bobby will surely increase our special teams success.





Restructures/Extensions



The projected salary cap for next season is around $121,000,000, give or take a few dollars. We are currently sitting at $136,457,621. This may seem like a difficult number for the time being, as we are more than $15M over the cap, but we have a few tricks up our sleeves to get under the cap. A couple fan favorites may be on their way out the door, but it must be done to help the team.

The first thing we plan to do is roll over the extra $4M, which brings us to $132,457,621.


Tony Romo - Quarterback
We fully intend to keep Tony Romo in Dallas for the rest of his career. We back Tony, and want to extend his contract for a few more seasons. We believe that Tony deserves a deal that is somewhere between the Matt Schaub and Michael Vick range. We will give Tony a five year extension, worth $70M, with $30M in guaranteed money. We are committed to Tony, and this offseason will show that. This move also reduces his 2013 cap hit to roughly $8.54M.
Brandon Carr - Cornerback
Brandon has a monumental cap hit for 2013, but we are going to restructure his contract in a responsible way. We love our combo of Carr and Claiborne, and are fully committed to Carr for the remainder of his deal. We are confident that he can retain a high level of play. This move reduces his 2013 cap hit to about $10.4M.
Miles Austin - Wide Receiver
Because Austin's final year of his contract has no guaranteed money, we re-worked his deal to save about $4M off the 2013 salary cap. We hope that Miles can stay healthy next season, as he will be crucial to our success.
Jason Witten - Tight End
The next restructure goes to the most reliable tight end in the NFL, Jason Witten. We will convert his $5.5M salary to $1M, with $4.5M in signing bonus. This move reduces Witten's 2013 cap hit by approximately $3M.
DeMarcus Ware - Linebacker
We will need every dollar we can get, and this is a move that will save us around $2M by tweaking Ware's deal slightly.



Sean Lee - Linebacker





Sean Lee is the quarterback of our defense, and we really missed him in the latter half of the season. We want Sean to know how important he is to this defense, and that we still believe that he will be one of the best linebackers in the NFL, if he isn't already. We are proud to announce that Sean Lee has signed a five year extension worth $40M, with half of that in guaranteed money. His 2013 cap hit increases by $2.125M.



The 2013 Dallas Cowboys will see a lot of new faces. We promised change at Valley Ranch, and we plan to deliver on that promise. Some cuts are made for monetary purposes, while others just did not fit into the future plans. Our current salary cap number after restructures and extensions is around $106,642,621. Without further ado...


Dan Connor - Linebacker
We cannot afford to pay our fourth string inside linebacker over $4M next season. We appreciate everything that Dan has done in Dallas. Cutting Dan saves us around $3M.
Doug Free - Offensive Tackle
Everyone at Valley Ranch was extremely disappointed in Doug. We think very highly of Doug, but it says a lot when we have to rotate our right tackle every other offensive possession. We are paying Doug like a franchise left tackle, and that is just not acceptable right now. We will save $2.825M by cutting Free, and even more for the big 2014 offseason.
Gerald Sensebaugh - Safety
We are looking for consistency at the safety position to finally solve our secondary woes. Right now, we are in a tough spot with Gerald. But we like a lot of our young talent, and this is the year to draft a good safety or two, as we believe we can get premier talent in the third or fourth round with how deep it is. This move saves us about $1.25M off the 2013 cap.
Jay Ratliff - Defensive Tackle
At this point in his career, Jay is getting recognition off of name alone. His prime is behind him, and it is time to admit that signing him to a big extension was a mistake. Losing both Ratliff and Josh Brent will leave us thin at nose tackle, but it will be a position that we thoroughly address in the draft and free agency. This move saves us about $1M.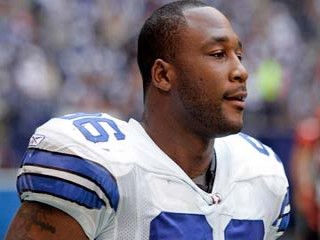 Marcus Spears - Defensive End





Marcus is a great run stopping end, but we need our ends to be able to stop the run as well as rush the passer. Marcus has had a great ride here in Dallas, and we wish him the best. By designating Spears as a post June 1st cut, we will save $1.65M.





Ryan Cook - Center




Saves $1.1M.





Eric Frampton - Safety




Saves $950K.





Anthony Armstrong - Wide Receiver




Saves $630K.





Phillip Tanner - Running Back




Saves $555K.





Chris Jones - Punter




Saves $555K.





Donovon Kemp - Wide Receiver




Saves $480K.



These moves put us well below the cap, as we are now sitting pretty at $92,747,621.



Not Re-Signed



Anthony Spencer
Mike Jenkins
Felix Jones
Victor Butler
John Phillips
Derrick Dockery
Jerry Franklin
Brian Moorman
Kevin Ogletree
Charlie Peprah
Brady Poppinga
Danny McCray



Re-Signed





Ernie Sims - Linebacker


Ernie played very well in our system, and we would like to see him return as a nickel linebacker. We signed Ernie to a two year deal worth $5M. His first year cap hit will be about $1M.



L.P. Ladouceur - Long Snapper




If it ain't broke, we won't fix it. L.P. has been a very consistent long snapper for us, and we will bring him back on a three year deal worth $3M. His first year cap hit will be about $700K.





Phil Costa - Center




Costa receives the minimum tender to compete with Kevin Kowalski for the starting center position.



After locking up some of our own players, we are back up to $94,447,621. We will set aside around $6M for our draft picks, which puts us at $100,447,621. This leaves us with just over $20M to sign some quality free agents.



Free Agency



[img]http://cdn.bleacherreport.net/images_root/slides/photos/000/462/327/105296823_display_image.jpg?1287951878[/img]


Daryl Smith - Linebacker




Signed to a five year deal worth $28M. Cap hit of about $4.5M.





Regardless of the formation, we want to make sure that we have one of, if not the strongest linebacker groups in the NFL. We plan on rolling with Sean Lee in the middle and Bruce Carter on the weak side. The 4-3 SAM position is one of the most overlooked positions in all of football, but Daryl is one of the best. Unfortunately, Daryl was sidelined most of the 2012 season with a groin injury, but we are not concerned as he has never missed more than two games in a season, save for last year.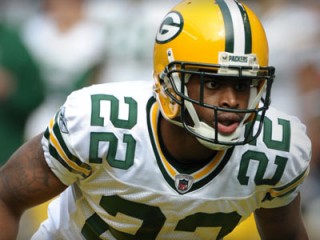 Pat Lee - Cornerback
Signed to a three year deal worth $5M. Cap hit of around $800K.
We lost our special teams ace in Danny McCray, but Pat Lee will make him go almost unnoticed. Lee is a great special teamer in his own right, and he can come in and play in dime packages as a fourth or fifth corner.
Andre Smith - Offensive Tackle
Signed to a seven year deal worth $35M. Cap hit of around $4M.
Doug Free just was not cutting it for us this past season, and we are prepared to give Romo the upgrades on the line that he deserves this season. We are very impressed with Smith's run blocking, which is evident by Cincinnati averaging 5.5 yards per carry behind Andre. He is also above average in pass protection despite his size. He has very quick feet, and should stick well on the right side of our line.
Matt Slauson - Offensive Guard
Signed to a four year contract worth $12M. Cap hit of around $2M.
Coach Callahan approached us saying that he really wants to bring Matt Slauson in as a free agent to compete with Bernadeau for the starting right guard spot. We are signing Slauson to a very similar deal, so there is little risk involved. There is no plan for who the starter will be. Both guys will have a chance to prove to us that they should be the starter.



Jason Jones - Defensive Tackle




Signed to a five year deal worth $26M. Cap hit around $4M.





Jason expressed interest in getting out of the logjam of defensive linemen in Seattle, and decided to join us here where he can have a starting job. We really like what Jones has done over the past few seasons. We believe that Jones is a relatively under the radar signing, and will provide a solid pass rush from the interior. Jones will get slightly less than the contract given to Cullen Jenkins.





Draft





Draft Choices:


1.18
2.47
3.78
4.114
5.146
6.178



Trade



We receive a call from Baltimore, who is looking to move up. We tried to get a 1st and a 2nd from Baltimore, but we settled on a 1st, 3rd, and 4th. The official trade is the 18th overall pick (900 points) to Baltimore for the 25th (720 points), 87th pick (155 points), and 119th pick (56 points). The trade favors us by 31 points, which is the equivalent of a late 5th round pick.



1st Round







Jonathan Cooper - Offensive Guard


Height - 6'3
Weight - 295
School - North Carolina



By giving Tony Romo a five year extension, we proved to him that we want to keep him around, and we want to keep him upright and healthy for the remainder of his career. This is just the first of a few picks to address the trenches this year. Cooper is the most athletic guard in the draft this year, and will make a very athletic and formidable left side with Tyron Smith for the better part of a decade. Our scouts are very high on Cooper, who we had graded as a top fifteen prospect in the draft. Fortunately for us, interior offensive linemen are often undervalued on draft, and we could scoop up Cooper here, ten picks later than when we were about to take him.





2nd Round







Sylvester Williams - Defensive Tackle


Height - 6'3
Weight - 320
School - North Carolina



After solidifying our offensive line, we wanted to address the other side of the trenches, and we just so happened to go with another North Carolina lineman. Williams fits in with the two gap 4-3 system that we are trying to implement. He is big, athletic, and a force against the run. He also has shown flashes of collapsing the pocket and has a good work ethic. We are excited to pick up Sylvester in the second, and think he is a solid value pick here. We expect him to compete for a starting job immediately.





3rd Round







Phillip Thomas - Safety


Height - 6'1
Weight - 215
School - Fresno State



The lack of turnovers from our defense over the past few seasons has been just abysmal, particularly from the safety position. In order to fix this, we are bringing in the FBS leader in interceptions, Phillip Thomas. Thomas has great instincts, which he uses to locate the ball, before using his quick closing speed and good hands to come up with interceptions. He is also not afraid to play up in the box, and is big enough to lay the lumber. In most other drafts, Thomas would be gone in the early second round, so we are happy to draft him in the third.







Ricky Wagner - Offensive Tackle


Height - 6'6
Weight - 318
School - Wisconsin



The final piece to our offensive line. Wagner will battle with Jeremy Parnell for the starting right tackle spot. We really like Wagner, and would have considered drafting him last year had he come out, so we have a lot of tape on him. He is an average athlete, but makes up for it with long arms and decent strength. Coach Callahan will still need to refine his technique, but we expect him to develop into a starting caliber right tackle.





4th Round







Landry Jones - Quarterback


Height - 6'4
Weight - 220
School - Oklahoma



Just a couple years ago, many considered Landry to be a top ten talent at quarterback. He has fallen off quite a bit since then, and we saw a few project quarterbacks like Zac Dysert, E.J. Manuel, and Ryan Nassib go before him. We do not intend to start Landry right away, but we want him to learn under Romo. Our scouts likes Landry's physical tools. He has a strong arm, possesses above average accuracy, and has an NFL type body. We feel like he will develop better decision making and leadership skills by sitting on the bench behind Romo for a few seasons. But we also hope that he can develop into our future starting quarterback.







Lavar Edwards - Defensive End


Height - 6'3
Weight - 266
School - Louisiana State



Lavar has really flown under the radar this past season, as he racked up 4.5 sacks as a rotational defensive lineman. He has done everything that LSU has asked him to do and then some. Edwards is a team player that will have time to sit and learn from one of the best pass rushers in the game. We believe that Edwards can develop into an above average rotational defensive end, with a lot of potential for versatility.





5th Round







Kenjon Barner - Runningback


Height - 5'11
Weight - 192
School - Oregon



Barner gets a lot of credit for his speed, and he should. But he doesn't get credit for being an all around back that can really hold his own on third downs. We were disappointed in what Felix Jones offered us over the past few seasons, but we believe Barner can fill that role and then some. He will be a great change of pace back to Demarco Murray.





6th Round







Brad Wing - Punter


Height - 6'3
Weight - 185
School - Louisiana State



It is not too often that you see a special teams player declare as a redshirt sophomore, but Brad Wing can kick. Punting is an extremely underrated portion of a football game. Field position can decide games, and is part of the reason that our defense struggled last season. We could not find a consistent punter that we are happy with, so we want to bring in Wing to see if he can make an impact. Additionally, he is a great athlete, and can be counted on should we go for any fake punts.



Draft Recap:

1st Round: Jonathan Cooper
2nd Round: Sylvester Williams
3rd Round: Phillip Thomas/Ricky Wagner
4th Round: Landry Jones/Lavar Edwards
5th Round: Kenjon Barner
6th Round: Brad Wing



Undrafted Free Agents



Matt Brown, QB - Illinois State
Travis Johnson, DE - San Jose State
Jumal Rolle, CB - Catawba
Braden Wilson, FB - Kansas State
Jack Doyle, TE - Western Kentucky
John Wetzel, OT - Boston College
Marquis Jackson, DE - Portland State
Jordan Kovacs, S - Michigan


Offense: 25
QB: Tony Romo | Kyle Orton | Landry Jones
RB: Demarco Murray | Kenjon Barner | Lance Dunbar
FB: Lawrence Vickers
WR: Dez Bryant | Dwayne Harris | Cole Beasley
WR: Miles Austin | Danny Coale
TE: Jason Witten | James Hanna | Jack Doyle
LT: Tyron Smith
LG: Jonathan Cooper | Nate Livings
C: Kevin Kowalski | Phil Costa
RG: Matt Slauson | Mackenzy Bernadeau
RT: Ricky Wagner | Jeremy Parnell

Defense: 25
DE: Tyrone Crawford | Jason Hatcher | Travis Johnson
DT: Jason Jones | Sean Lissemore
DT: Sylvester Williams | Ben Bass
DE: Demarcus Ware | Lavar Edwards
OLB: Bruce Carter | Kyle Wilber
ILB: Sean Lee | Orie Lemon | Caleb McSurdy
OLB: Daryl Smith | Alex Albright
CB: Brandon Carr | Orlando Scandrick | Jumal Rolle
SS: Barry Church | Sterling Moore
FS: Phillip Thomas | Matt Johnson
CB: Morris Claiborne | Pat Lee

Special Teams: 3
K: Dan Bailey
P: Brad Wing
LS: L.P. Ladouceur

Practice Squad:
1. Matt Brown, QB
2. Ronald Leary, OL
3. Braden Wilson, FB
4. Dan Buckner, WR
5. John Wetzel, OL
6. Rob Calloway, DL
7. Marquis Jackson, DL
8. Jordan Kovacs, DB
_________________



^El Ramster